Snowwhite's Maid Service
in Dedham, Boston Area, MA
888-710-5197
If you're looking for a professional cleaning service, to make your house clean and who can do the job accurately and properly, you have already found what you are looking for. Snowwhite's Maid Service provides regular cleaning services on daily, weekly or monthly basis. Just one simple phone call and we will clean your house or office.
Cleaning, Organizing, Dusting, Carpet Vacuuming, Walls, Windows, Laundry,Ironing, Shopping
The highest level of service
in Dedham, Boston Area, MA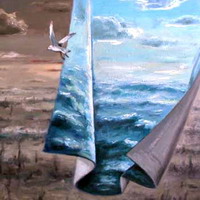 Snowwhite's Maid Service - one of the most experienced company located in Dedham, MA and Boston Area, provides cleaning services throughout the Greater Boston and surrounding area.
Our staff always strives to achieve the highest level of service; it means your satisfaction is guaranteed. Our work is one of the best in the area; moreover, our cleaning plans are always based on our client's needs, which can always make any suggestions in our cleaning procedure. You always can add to the list a carpet vacuuming, windows cleaning, laundry, shopping or anything else.
We will definitely provide a high quality, trustworthy and reliable service.
We have all essential equipment and resources to provide the best cleaning services you need at the lowest competitive prices.
We guarantee customer satisfaction and quality job
in Dedham, Boston Area, MA
Our customers are extremely important for us and we promise to make sure you are satisfied with our cleaning job of your home or office. If for some reason you would like us to clean your house over again because we missed something, we will do it for you with no charge.
We clean all rooms of your house, including basements, garages, bathrooms, kitchens, toilets, sinks, tubs and showers. Please call us and we will help you to get rid of mildew and disinfect all fixtures. Snowwhite's Maid Service in Dedham, Boston Area, MA also cleans all kinds of floors, walls, countertops and bathrooms areas. We clean windows, mirrors and doors. Please note, that we place all items where we found them before cleaning. Carpet Vacuuming! Laundry! We sweep and clean all kind of flooring.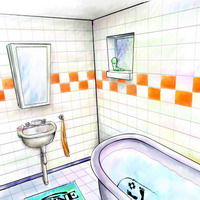 Our professionals in Dedham, Boston Area, MA
Snow white's Maid Service in Dedham, Boston Area, MA professionals dust all kinds of lamps, fans, walls and all other dusty surfaces. We also clean window sills, door trims, picture frames and decorations. We vacuum and mop, clean and polish furniture, windows, decorative items and more.
Our services are organized for people who need regular help in housekeeping or just for one time cleaning. No matter how dusty or disorganized your home or office is - we will make it shine and perfectly clean. We hire professionals only, we use innovative products and tools to make your home or office clean.
Our cleaning services are suitable for hotels, homes and offices, we provide service for those, who need an extra hand to help with any housework such as laundry, ironing or shopping, just call us, tell our team what to do and we will perform every task quickly and professionally.
Our cleanings in Dedham, Boston Area, MA
Prices for cleaning are based on tasks, not by hour, that's why we are the best service provider in Boston area. Estimates are FREE of charge. Call us today to have a clean home or office. We have so much stress in our life and no free time to relax or spend it with our families. Just give us a single phone call and we will do all dirty and dusty work for you, organize your home or office! Enjoy your free time and spend it for your pleasure!
Just call us and let our professional staff help you in all your cleaning needs. We are ready to take care of your home or office today! Our company located in Dedham, Boston Area, MA has an experience to clean homes or offices after emergency situations, such as equipment failures, flooding or boiler misfires. We are concerned about our reputation as a reliable company and a good partner in all your cleaning needs.
Cleaning, Organizing, Dusting, Carpet Vacuuming, Walls,
Windows, Laundry, Ironing, Shopping
Address and Phone Number
Servicing Boston, Brighton, Brookline, Somerville, Charlestown. Jamaica Plain , Dorchester, Newton, Needham, Dedham, Natick, Framingham, Ashland, Waltham, Lexington, Wellesley and many more towns and cities around Boston located on Rt.495 and Rt.195
---