---
Dolce Vita Kitchen and Bath
508-655-4944
Dolce Vita Kitchen and Bath - The largest in New England showroom (15,000 sq.feet) of Italian kitchens, bathrooms, closets, accessories. Exclusive direct distributor for Aster Cucine along with other fine Italian manufacturers
Since 2001, Dolce Vita Kitchen & Bath Design Center has become the most comprehensive resource for contemporary and classical European home design in New England.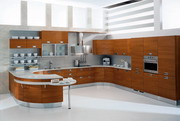 We are the exclusive dealer for Aster Cucine Italian kitchens along with other fine European manufacturers. Our kitchens, baths, closet storage systems and accessories can be customized to meet your personal needs.
Kitchens that reflect a love of family, a passion for cooking, and style only italian design can capture
Craftsmanship is unsurpassed. Cabinet hardware is state of the industry. Components provide functionality with safety and ergonomics. The result is a kitchen / bath that is creative, personalized and infinitely livable.
A team of designers and installers are at your disposal for all types of assistance. You'll be surprised how quickly your dream kitchen or bath becomes a reality!
We follow-up with architects and interior designers, oversee builders, plumbers and electricians throughout construction /remodeling to ensure everything is prepared for perfect kitchen installation by our experienced installers. We also work on a wholesale basis with builders for multiple-unit projects.
Whether you visit us personally in our showroom or by Internet, we aim is to see that you will find quality and a level of service in the European tradition of excellence.
Seen on HGTV and winner of the "Best Exhibitor of 2006 New England Home Show", Dolce Vita has a national reputation for superior kitchen design.

Address and Phone Number
---
Jacob Furniture
888-614-5081
Best Styles, Fabrics, Design from around the world to customers from Boston, MA and state of MA. Modern furniture of many contemporary designs and styles is presented in a huge selection in a Jacob Furniture store located in Brighton, MA.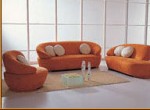 The store which is located not far from Boston, MA, Brookline, Newton, Allston, Cambridge, Waltham, Watertown, Lexington, Dedham and other cities around Boston has in its showrooms bedroom sets, living rooms set, dining room sets, accessories, wall decor items, wall units, leather and other modern materials sets. Anyone would be able to find furniture to satisfy their taste and furnish every room in the house.
At Jacob Furniture we have contemporary furniture from Spain, Italy and other European countries. One of the largest collections in Boston area is presented here in Brighton, MA.
10% OFF for New Customers
You can Print the coupon to get discount
Coupon expires 11/02/23
Our prices are very affordable; styles are the latest and very comfortable, designs are beautiful.
Furnish your living room space, bedroom, and dining area, buy wall units, different kinds of occasional furniture, TV and entertainment centers. Also, we can arrange delivery of custom order furniture for you. Our main priority is to provide furniture you will love and enjoy for years to come. We want you to be our customers for many years and we would like to see you coming back for the new items and bring your friends and family. Furniture pieces and sets from our store are very practical and at the same time beautiful and attractive.
You do not have to drive miles to get to our store not only from Boston, but also from North and South of Boston towns and cities.
Address and Phone Number
---
International Home Warehouse Showroom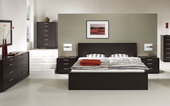 International Home Warehouse Showroom located in Framingham, MA offers a huge varieties of furniture to choose from.
Leather Furniture, Dining, Entertainment, Bedroom, Home Accents, Office
More information about International Home Warehouse Showroom
Address and Phone Number
---
Euroline Kitchens Inc.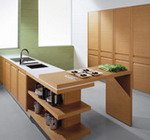 Euroline Kitchens Inc. store specializes in bathroom and kitchen remodeling and is a direct representative of the leading manufacturers of the fine Italian and American
kitchen furniture, bathroom cabinets
and countertops. Our kitchen and bathroom furniture stores are designed to bring an exclusive, innovative, and affordable European and American kitchen and bathroom products to homeowners, builders and contractors in the United States.
We are servicing Boston, MA and surrounding cities and towns of Brookline, Brighton, Watertown, Needham, Dedham, Framingham, Natick, Norwood, Ashland, Southborough, Marlborough, Westborough, Weston, Holliston , Waltham, Somerville, Malden, Northern MA and Southern NH areas. Whether you are thinking to ad a kitchen island, make cosmetic changes of the kitchen or a complete bathroom remodeling, carefully plan your project with the help of our high-professional experts, and take an advantage of our free phone consultation.
Here you will find the extensive selection of styles and colors of countertops, choice of sinks, fixtures and other kitchen and bathroom accessories. Euroline Kitchens furniture store offers a great selection of high quality custom kitchens and bathrooms cabinets and vanities for home improvement and remodeling. Our customer service is exceptional! We offer the best possible custom kitchen cabinets and vanities designs for everyone needs. We welcome you to visit our showroom in Stoughton, MA.
Address and Phone Number
---
Modern Designer Furniture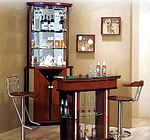 Designer European Contemporary Furniture for every room in your modern home.
Innovative. Elegant. Skillfully Crafted. - the right description of our contemporary furniture store collection. More information about Contemporary Furniture in Boston

---
Italian Interiors
Italian Interiors is a family owned and operated business located at Watertown Square and represents the finest
Italian kitchens in Boston
and Boston area. It is an exclusive importer of European Kitchen furniture, cabinets and counters, bathroom cabinets and vanities, interior doors, and tile direct from Italy.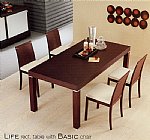 Italian Interiors has a very convenient location in Watertown, MA, just outside of Boston and nearby Brookline, Brighton, Needham, Dedham, Framingham, Natick, Norwood, Ashland, Southborough, Marlborough, Westborough, Weston, Holliston, Waltham, Somerville, Malden and other towns and brings a very high quality kitchen remodeling in Boston and surrounding cities.
We offer custom design solutions for kitchen and bathroom remodeling, paying close attention to the needs of our clients. Our in depth, design driven process is unique to other kitchen and bath showrooms.
From the kitchens to the baths we provide custom kitchen cabinet designs and product solutions for the most important areas of the home. A new state of the art showroom features beautiful selection of cabinetry complete with state of the art appliances, countertops and tile.
Italian Interiors has the talented experienced staff and resources necessary to deliver the highest quality products and services for all your kitchen and bathroom remodeling needs in Boston and Boston area.
Address and Phone Number
---
ALNO USA - Italian kitchens in Boston and Boston area
ALNO offers wonderful Italian kitchens in Boston and Boston area. ALNO has a long history in Europe and now is represented with all its charm and professionalism in Boston, MA. It became a rule and a tradition to work at the highest quality level which appears in all from materials, technologies, processes and complete kitchens, kitchen furniture, cabinets and countertops to customer services.
The experienced specialists from ALNO will help you to choose the finest
kitchen and kitchen furniture
with a custom-made design according to your personal needs and taste. At this superb kitchen design store you will be given creative and individual solutions for your kitchen remodeling.
ALNO is proud to provide the greatest variety of the multifunctional kitchens to their customers. In addition to functionality, the collection of this kitchen store surrounds the cook with care, safety as with ergonomics. This Boston kitchen store is the best choice for the materials, contemporary forms and colors for kitchen remodeling, focused on the highest level of quality.
The favorable ALNO location in Boston, MA allows the residents from surrounding towns of Brookline, Brighton, Allston, Needham, Dedham, Framingham, Natick, Norwood, Southborough, Marlborough, Westborough, Weston, Waltham, Ashland, Wayland, Shrewsbury, Milford and more towns and cities visit our showroom and choose kitchen of your dream.
Address and Phone Number
---
LaFlat Group

If you are looking for Modern or Classic furniture in Boston, MA then you can find it at LaFlat Group. We also have a lot to offer for those who need European furniture in Boston area. The variety of our collections is impressive and you can easily find whatever you need to suit your interior decoration ideas and your budget. You can choose from a huge range of Modern furniture in Boston, MA that we offer and from great collection of Contemporary furniture in Brighton, MA.
And of course with all the Furniture in Boston, MA that we have you can be sure that you always get high quality. The range of materials is pretty big - various types of wood with different finishes and great range of fabrics make variety of our Furniture in Boston, MA really huge. So no matter whether you need lust a new sofa for your living room, a bedroom set or new dining room furniture you will definitely find what you need.
As for the European furniture in Boston area we have great collections imported from different European countries like Germany, Spain and Italy. Contact us for more information or visit us to see for yourself.
With our exclusive collections of Classic and Modern furniture in Boston professional designers can find dining sets, wall units, sofas, rugs, lighting and many other things to fit into any interior. You can choose just the right item for any taste, style and budget. Whenever you decorate your dining room or looking for the office furniture there is a huge variety to choose from.
If you prefer traditional style then our line of Classic furniture in Boston, MA is perfect for you. But we also have great collection of Contemporary furniture in Brighton, MA so you can get an eclectic style which looks great and stylish in home or office.
Our services also include delivery and special double packing you can be sure that your new furniture will be handled carefully. With LaFlat Group you always get high quality and affordable prices.
Address and Phone Number
---
City Schemes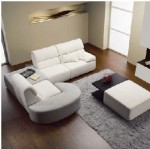 Choosing furniture can be quite a challenging step in our life. And everyone strives to pick up furnishing that reflects the lifestyle and taste in the most efficient manner. It goes without saying that nowadays, it's highly important to feel comfortable and cozy whenever you are.
No matter how much time you spend at home your furniture should create an atmosphere of fireside comfort. There is no better place than home, isn't it? That is why a crucial moment of decorating your dwelling is finding furniture that suits you best. In this case we advise you to contact professionals that can give you qualified help in picking up the superb furnishings. If you live in Boston, then we advise you to visit City Schemes, which provides contemporary furniture in Boston area, MA, modern furniture, lighting, rugs and much, much more to decorate your home.
Spending a great deal of time at the office, everyone wants to feel comfortable at the working place. And what gives you this feeling of comfort? Office furniture is what surrounds us, making our life easier. Just furnish you working area with the pieces that correspond with your taste and style. Lighting, rugs, wall units, coffee tables, and other office furniture can be found in City Schemes, which provides not only Modern furniture, but Classic and European furniture in Boston area as well. And we can't exclude such a crucial factor as prices. City Schemes, contemporary furniture in Somerville, MA, provides the best prices in the Boston area.
City Schemes offers its customers an exciting selection of contemporary furnishings with timeless functionality and outstanding design. The company's mission is to offer a product with the best quality-to-price ratio. Furniture in Boston, MA has got accessories for every room in your home and office. Whether you need bedroom sets, or living room furniture, dining room sets, or any other units just feel free visiting City Schemes, furniture salon in Cambridge, MA. City Schemes will bring you elegant, up-to-date, stylish, yet practical pieces designed by famous European, American, and Canadian manufacturers at direct manufacturing prices.
Address and Phone Number