Driving Schools in Boston area
Newton Driving School, Newton (Boston area)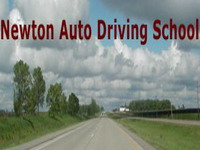 Learning how to drive is not easy but you can do it!

Newton Auto Driving School offers defensive driving lessons and helps a student get a driver's license and become an experienced driver. Newton Driving School provides a complete driving course to accommodate all educational needs. We hope our driving school's programs will be an enjoyable experience, setting the proper foundation for our student's lifetime driving habits.
All the Driving School's courses are accredited and licensed by the Registry of Motor Vehicles, our cars are dual controlled and air-conditioned, all of driving and classroom session instructors are Professional and Certified by the Registry of Motor vehicle.
Newton Auto Driving School also offers Private driving lessons, Weekdays & Saturday road tests, Flexible hours, Free door-to-door pick-up!
Newton Driving School serves the Massachusetts communities: Arlington, Ashland, Brookline, Brighton, Belmont, Framingham, Lincoln, Lexington, Newton, Needham, Somerville, Waltham, Watertown, Wayland, Weston, Wellesley
Get a driver's license and become an experienced driver!

Address and Phone Number
---
Brookline Driving School - Brighton, MA
Found in 1990 Brookline Driving School proudly services the Greater Boston and surrounding area. Brookline Driving School is licensed by the Registry of Motor Vehicles (RMV and is one of the largest in Massachusetts and provides a substantial driver education.
We helped thousands of high school students in receiving driver's licenses and learning safe driving techniques. Our instructors are certified and have many years of experience and dedicated to the highest standards in quality of provided services with emphasis on building a solid foundation of safe driving skills.
Brookline Driving School offers both Driver's Education and Driver Training, also referred to as behind-the-wheel instruction. Our courses are created with a consideration that the process of learning to drive collision-free begins in the early stages of a teen's education.
Students will definitely benefit from convenience of completing all of the RMV requirements inside their High School and discounts we offer. We are able to schedule classes and lessons based on yours and student's convenient time. If for any reason student will miss a lesson he or she will be able to make up this class in our school with no charge.
Brookline Driving School provides necessary learning materials, such as driver manuals, slides, videos, applications, etc. with absolutely no cost to the students.
Students who live in the surrounding area can be picked up and dropped off at their home.
Brookline Driving School servicing Boston's area communities of
Arlington, Ashland, Brookline, Brighton, Belmont, Framingham, Lincoln, Lexington, Newton, Needham, Somerville, Waltham, Watertown, Wayland, Weston, Wellesley and more.
Address and Phone Number
---
Swampscott Auto Driving School
We are part of a driving academy with branches in Newton, Sharon, and Swampscott offering drivers education for all levels. Our performance driving schools were founded by Yakir Glukhovskiy and Gilli Lavrishin, a father-daughter team of driving instructors with years of experience and a passion for teaching students to drive safely. Swampscott Auto Driving School Not only do our auto schools have comprehensive programs for beginners, both teen drivers and adults, but also offer Road Test services when it's time to get your license, and private lessons for your individual needs. We're not your average car driving school, and no cheap driving school can compare. We are dedicated to being the
best driving school
around!
Not only are we a superior driving school, but we put the focus on serving you like no other driving instruction school, the student. We provide road tests on both weekdays and Saturdays to fit your schedule, we're available at more flexible hours than other local driving schools, and we'll even pick you up at your home for your driving lesson, within a reasonable distance. We enjoy providing more than you expect from a driving school!
How are we different from other traffic schools? Our lessons take you beyond the basics — you will find yourself at a defensive driving school, a city driving school, an American driving school that can help you adjust if this is your first time driving in the United States — our instructors speak English, Russian, Hebrew, Romanian, Estonian. We're your winter driving school if you've just moved to snowy New England. As professional driving schools, all our branches are sensitive to the diverse needs of our students, with both male and female instructors, all attentive to the elderly or very anxious. Driving is difficult, but an easy driving school attitude can help. Unlike budget driving schools, we offer
private driving lessons
with an instructor who cares about you. This is a driving school where students come first, and a behind-the-wheel driving school must make students comfortable behind the wheel!
Let us be your local driving school! We're in Swampscott, MA, conveniently located between Lynn, Peabody, Salem and Marblehead, and serve the following communities: Swampscott, Lynn, North Shore, Marblehead, Salem, Beverly, Peabody, Reading, Revere.
Our other auto driving schools are located in Newton and Sharon.
Address and Phone Number
---
Andover Auto School Inc.
Andover Auto School Inc.'s education programs are offered at various locations including our own facility, public/private high schools and more. All of our instructors are highly experienced and are certified and licensed in accordance with all regulations and guidelines set forth by the Massachusetts Registry of Motor Vehicles.
For 25 years we have been providing the highest to the people of Andover and the surrounding towns and cities.Our teenage driver education programs are respected and appreciated throughout the community. We teach the program at our own classroom convenient location.
All training vehicles are well maintained and are equipped with the two brake system. This is not only required by law but also for the safety of all occupants of the vehicle.
All vehicles feature safety top signs, especially designed for our school. They provide additional visual notice to other drivers when our student is slowing down, stopping or changing lanes. Other drivers are much more understanding when they realize a student is operating our training vehicle. We accept all major credit cards.
Address and Phone Number
---
Labonte's Auto School


Labonte's Auto School, owned and operated by Mr. Henry Labonte, offers comprehensive driver education programs for both Rhode Island and Massachusetts students.
Experienced, knowledgeable, and patient - our instructors will teach you the skills to drive in today's heavy traffic. Our cars undergo monthly safety inspections by our instructors.
Flexible Class Schedules Labonte's offers an array of evening, Saturday and Sunday classes, in addition to special one-week holiday and summer programs.
Learn Comprehensive Defensive Driving Skills
Possible life-saving choices, such as wearing seatbelts, not drinking and driving and driving defensively are discussed in depth throughout the course.
Behind the Wheel Driving Instruction
In addition to the innovative classes, Labonte's Auto School offers behind the wheel instruction for Massachusetts students provided by a team of experienced instructors. Rhode Island students are referred to driving schools in Rhode Island for the behind the wheel part of their learning. Parents may also receive insurance savings by enrolling their teenagers at Labonte's Auto School.
We have four locations in North Attleboro, MA; Bellingham, MA; Milford, MA; Seekonk, MA.


Address and Phone Number